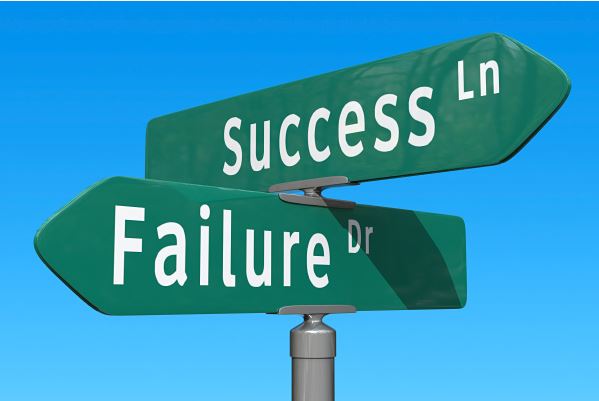 Image By: ccPixs.com
Creating a business can feel new and exciting, but before you even start, make sure you're ready for it. There are certain aspects that, if neglected, will cause a business to fail before it even gets off the ground. Forming a business isn't easy, it takes a lot of preparation. Don't fall into these common pitfalls for startups.
Poor Planning
Before you even try to start a business, you must plan carefully. Think of how you're going to allocate your finances, who your target market is, and how your business will operate. It's important to have a solid business plan to follow.
The planning stage can reveal a lot about whether your business will succeed or fail. You might find that your idea isn't original enough, or you don't have enough money. By identifying the problems you might have, you can address them or change your business plan to be better.
Bad Financial Management
Naturally, one of the most vital aspects of starting a successful company is using your money well. Don't spend costs on anything you don't need. Some business departments may not be necessary until your company is off the ground.
Consider funding. Although many people try to create a startup with their own money, it's better to utilize a business loan. You can borrow the money you need to make your business successful. Your profits can pay it back later.
Startup costs will vary depending on the kind of business you're planning to run. You may need to spend a lot on manufacturing. Paying for good employees can also be important. You may also want to rent office space for a productive and communicative work environment.
The Wrong Employees
Don't just hire the first person who applies. Take some time with the recruitment process to ensure you find the right people for the roles you need to fill.
Consider what kind of employees you need. A retail store will need friendly customer service reps and cashiers. An I.T. company will need people who are knowledgeable with computers.
You can handle recruitment yourself or use the services of a recruitment agency. Either way, make sure you avoid any mistakes when hiring your first employees.
Lack Of Market Need
The most common reason new businesses fail is they don't fill a market need. Opening a grocery store on a street full of supermarkets doesn't help anyone. You can try to offer something different, such as cheaper products, but unless there's a particular need for it, it will always fail.
You may think you have a great business idea, but be sure you'll actually have customers when you start it. It's important to do market research before trying to form a company. You can try to provide something new to an area, or an entirely innovative product to the world. See what consumers want and cater to them.
Neglecting Marketing
If you've avoided any pitfalls in setting up your business, you'll then need to worry about getting customers. This requires some investment in marketing.
There are many ways to advertise your business. You could use search engine optimization to target certain keywords. You may also want to rent billboards or ads in magazines. Consider how your target demographic is most likely to find out about businesses so you can reach out to them.
This article was provided by ellie jo
Don't Fall Into These Common Startup Pitfalls