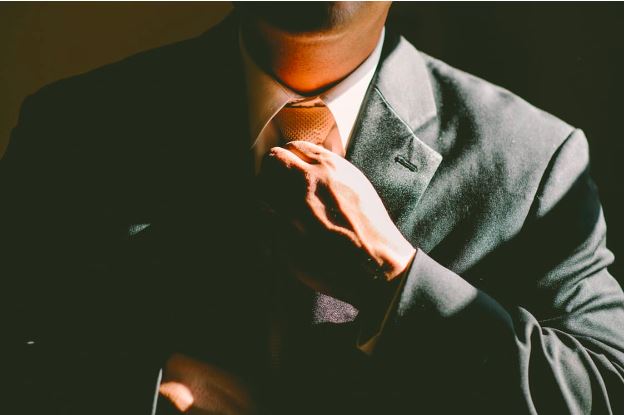 https://www.pexels.com/photo/suit-up-suit-hand-man-29642/
It's very rare that, when you start a business, it's all you've ever known. Sometimes, you will find entrepreneurs that have only ever worked for themselves, but, it's more common for a person to start their own business after having worked in the field for a set period of time. Neither options are wrong, but with the later, you get to know a thing or two about bosses.
Sometimes, a boss, manager, or owner of a company can make or break a business. Actually, scrap that, all of the time. When you get a good person at the head of a company, not only will that company flourish, but their people will too. But, when a horrible person runs a company, it can all end in chaos.
So, if you're a business owner, or you've just started out, ask yourself, would you work for you?
If you could pick the perfect boss, what would they be like? List their characteristics, management styles, and even personality traits. As you do this, try to align your expectations with you are a person. If you can be a good boss and in turn, create a good place to work, you should be able to attract good employees. And if you can show those employees that they're valued, you'll always be alright. After all, people work for people.
Have An Induction Plan
It's boring, but necessary because everyone needs to be able to settle in when they start with a new company. Induction plans work for a reason. Not only will they ensure a new employee can get to grips with your business right away, but it also shows that you're professional and care about how they fit into your organization. If you want to start off on the right foot, ensure that every single one of your employees gets a welcome pack and undergoes a proper induction period.
Provide Benefits
If you want to attract good workers, you need to give them a reason to want to work for you. Sometimes, a decent salary just won't cut it. People can get paid what they're worth at some different companies, so it's your job to show them why they should work for you. Whether you provide a car, cell phone, health insurance, gym membership, or even access to the company lake house, show your employees what they're worth by treating them right.
Have A Good Working Environment
Sometimes, you can provide staff with the best benefits, and they'll still want to leave because the working atmosphere sucks. It's not always that easy to get employees together that mesh well. But, it's even harder to create a space that they'll love. So, you're going to need to make sure that your working environment speaks for itself. Create an office, warehouse, garden, or wherever that you would love to work in and have faith that they will love it too.
Provide Good Facilities
And while we're on the topic of the working environment, let's think about what that physical space needs to have. Not only should you aim to ensure that your employees have access to food and drinks facilities, but you're also going to want to make sure that your restrooms are up to scratch. Whether you choose a cool flush or unique vanities, you want your staff to feel comfortable and at home in their new working surroundings – always!
Have Fun
You're a long time working, so you want to make sure that it's fun.Yes, you should be able to enjoy your work because you're the boss, but if your staff enjoy it too, they'll be more committed in the long run. Plus, when they're having fun, they're not stressed, and they'll probably be able to focus a lot more on getting their work done. So, on Friday's, why not play some music, take everyone out to lunch, or let people leave early; they deserve it after all.
Give Credit Where Credit Is Due
Work perks can be a huge selling point to some of the best people you could ever think of hiring. Who wants to work somewhere tough and boring, when you can work somewhere that rocks? The perks of the job can often be the reason a great person relocates, takes a pay cut, or goes that extra mile for you time and time again. So be sure to work out your bonus structure and even plan an awards evening if you think it will be fun and valued by your employees.
Have Faith
As a boss with a company that you care for, it's often easy to fall into the power trap. Yes, you do own the country, but there's no need for you to turn into a slave driver, or make people fear you. In fact, it's that kind of behavior that will make people leave. Instead, you're going to want to work on being a nice person. It helps to have faith in your staff and see the good in them, rather than expect the worst.
Remember You're All Human
And, while you're at it, it wouldn't hurt for you to remember that you and your staff are all humans. Aside from looks and personality, you're all the same. So, you're going to want to be understanding. If you notice that an employee doesn't look right or isn't acting like themselves, care, be understanding and hold out an olive branch. Your attention might just be the difference between creating a great staff and a flawless one.
Have A Good Attitude
Not everyone is cut out to be a boss and not everyone is cut out to be a great one, but we can all do our best to be the best boss we can be. Right? The habits of a good boss work for a reason, and having a bad attitude isn't one of them. You should always try to lead by example. How you treat your employees will reflect on their work. So if you want your company to be the best it can be, you have to be the best first.
If You Were An Employee, Would You Want To Work For You?