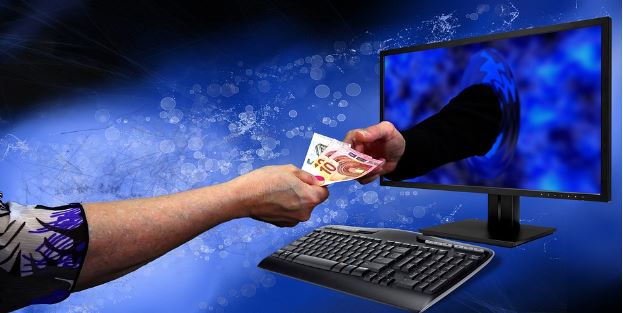 These days, so many of us are now shopping online. As more and more companies are creating websites, they are also adding an online shop to meet the demand of customers. Are you completely new to the world of online sales? Then you might not be entirely confident about online payments. But, in fact, there is really nothing to be worried about. The technology is now extremely advanced and very secure. To help you take the leap here is everything you need to know about online payments for your business.
Payments In Shops Are Actually Online
Do you accept card payments in your physical shop? Then you are already taking online payments! You may not realize it, but the card readers and terminals that you use rely on a WiFi connection to transfer money. Payment methods for shops are now developing at a great speed. For instance, you no longer need to rely on bulky terminals. There are now many companies that offer a credit card reader to make payments even easier.
Set Up Your Online Account
Before you can accept online payments, you need to open an account with one of the many payment service providers. When you sign up for the account, you will be asked for some pieces of information regarding your business. The provider will also want to know your bank details. They will need to know this so that they can transfer the money from the customer into your bank account.
Confidentiality
Both you and the customer will have an account with the service provider. Some people get quite worried that the other party will be shown their information and bank details. However, this is never the case. Under no circumstances will you be shown the customer's private information. And they will not be shown yours. But when the customer places the order, they should send you their address so that you are able to dispatch their purchase.
Terminology You Need To Know
There is a lot of confusing terminologies related to online payments. Here are some of the main phrases explained.
Payment Gateway. This is the service who sends the payment request from your website to your online payment service provider. It is usually a third party.
Merchant Account. This is a special kind of bank account that receives the funds from any online payments. You will then need to accept the payments and send them to your main bank account. Normally, businesses set up a merchant bank account with their service provider.
Call To Action Button. This is a link on your website that sends people to your online shop. The best type of link is a phrase or sentence that prompts them to click on it. Try and use phrases such as 'click here' or 'this way to our online shop'.
Payment Processor. These types of services help you to determine whether a payment into your merchant bank account is approved and valid. This may not be the case if the customer does not have enough funds in their bank account.
This article was provided by ellie jo
Everything You Need To Know About Online Payments For Your Business