Without the assets and capital of larger, more established firms, start-ups can encounter a number of financial challenges. Even if a business has plenty of customers and makes a respectable profit on its sales, there can still be issues. In particular, small businesses may struggle to get their funds transferred in when they need them most.
This is known as a cash-flow issue and can result in businesses being unable to pay their suppliers or staff and could ultimately lead to bankruptcy. In fact, 25 per cent of small businesses are killed off by cash-flow problems, proving that there isn't much margin for error when you're in charge of a start-up. If you want to ensure that your organisation doesn't encounter these sorts of issues, the following tips should come in useful.
Don't take your eye off the ball
Cash-flow problems often occur because business leaders lose track of their company's finances. As your business grows your incomings and outgoings become more complex, so why not invest in some form of accounting software to help ease projections and foresee any problems before they come to fruition?
Seek out investment ahead of time
Many of the cash-flow issues that plague small businesses would not have occurred if the right level of investment was secured before the company was founded. Be realistic about how much money you will need to get your start-up off the ground and speak to any relevant potential investors immediately. By the time the financial issues emerge, it is often too late to ask for more backing.
Don't grow too fast
It may seem like bizarre advice for a business, but there is such a thing as too much growth, particularly in those early stages of development. It can be tempting to take on more clients and more customers, but unless you are carrying out your transactions in cash, you can quickly find yourself with a lot of sales on paper, but not much in the bank.
It is up to business owners to try to balance the attraction of new sales against the risks involved. Ultimately, growth is a great thing for businesses, but it must be sustainable if you are to avoid issues relating to cash-flow.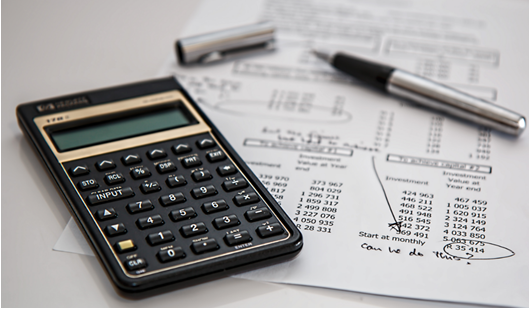 Image credit: Pexels
Ask for credit
Although you might prefer to start and grow your business using your own capital, in many cases this isn't possible. If you find yourself in need of some extra money at short notice, a small business line of credit could be just what's needed to ease your cash-flow problems.
These credit lines can often be used for any business expense and, depending on the loan company, can be acquired relatively quickly.
Make the difficult choices
A more unpleasant way to deal with cash-flow problems relies on making the difficult choices. This may involve working without a salary, making lay-offs or cutting back on your personal expenditure. Creating a successful start-up is difficult and often involves hard decisions, but hopefully you can resolve any potential cash-flow issues before they derail your business.
Start-up Survival: How to Avoid a Cash-flow Crisis