Recently, there's been a bit of a buzz on the internet about intellectual property. It seems as if legal professionals and experienced entrepreneurs want startups to know something. IP matters. This shouldn't come as any surprise to businesses who have been following the trends in the knowledge economy recently. Knowledge is slowly becoming the most valuable commodity in the economy. Just look at the success of IP-based companies like Airbnb and Deepmind.
But knowledge is also tough to hang on to. One minute, you've got complete control over your ideas; the next, somebody else has taken them. What's more, IP is usually all startups and small businesses have. Without their IP, they don't have any competitive advantage over their larger companies. So it's critical for small firms to protect their IP. And it's important they don't infringe on the IP of others. Let's take a look at what they can do to prevent both.
Build An IP Foundation
Most startups think of their IP as being something that is confined to trademarks and patents. After all, those are the official channels. But, in many ways, that's the wrong approach. A far better approach is to incorporate IP into your general strategy. Founders of startups need to think about their customers, partners, and suppliers as part of their IP efforts. Ideas are often developed in tandem with others. And so, without clearly defined roles, IP can come back to bite companies. It's a good idea for startups, therefore, to do more than just focus on IPs and patents. They need to get a handle on contracts between team members and those outside the businesses. Otherwise, they could find themselves the subject of litigation at a later date.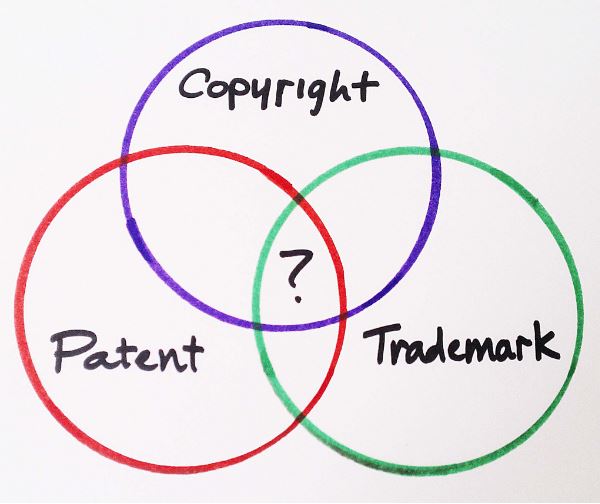 People Matter Too
Sometimes getting IP right can feel like it's just about corresponding with the patent office. But that isn't quite how it works. The problem for startups is that people are really important. Even with the best legal precautions in the world, other members of your team could make life tough for you. It's not just that you risk losing your IP to another founder or a splinter business. It's all the costs involved in fighting for your rights to use the relevant IP. These costs can be so high that they can ultimately kill off your startup. So what should you do about it?
The first thing to do is to really know your team. Who is it that is working for you? And do they have your back? If they don't, it might be worth finding new partners before taking the business any further. The other thing is to treat your team well. Nate Davidson suggests doing this to avoid costly disputes later on.
Be Careful Of Symbols
When you're starting up your own business, you can often have a lot on your mind. Making sure that things like copyright aren't infringed are usually the lowest on your list of priorities. After all, who has time to research every label and image? Many small business owners assume that if an image doesn't have the "C" symbol, then it's fair game. But just because something doesn't have a copyright mark, does not mean you can use it.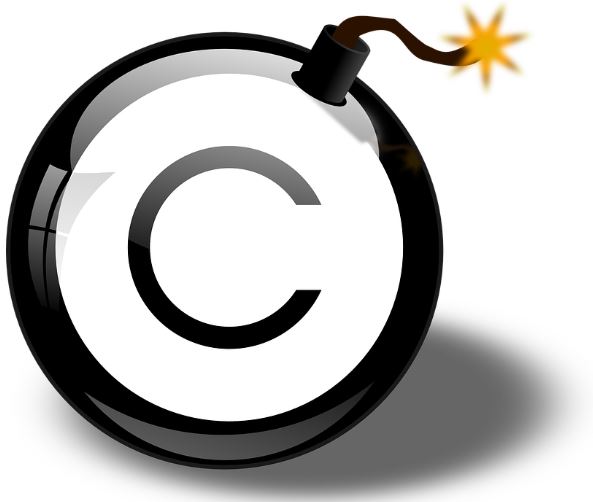 Startups can wind up in a lot of trouble at a later date if they use the IP of another company. Often they have to settle, and this costs a lot of money. If you're using images, music or video that you didn't make, check the copyright agreements.
File Inside And Outside Your Country
Many small startups think that all they have to do to protect their intellectual property is file at their local office. But, if they're US-based, their IP will only apply in the US. Overseas, they won't have any intellectual property rights at all. And that means that potentially anybody can use their ideas. If startups want protection at home and abroad, they need to register accordingly.
The Risks Of "Enabling Public Disclosure"
Have you heard of "Enabling Public Disclosure," or EPD? Probably not. EPD is a term used by the legal profession to indicate how much knowledge you've shared about your product. You may have had the idea, but if you share too much about what you're doing, you can be barred from patenting. EPD occurs when you've shared so much about your product that another industry professional has the knowledge to copy it. Examples might be publishing an industry journal on how it works. Or showing other people at a trade show.
The problem with EPD is that you only have a year to register a patent after it is declared. And many small businesses have found out about this the hard way. Often small companies go to market with their idea. And then they don't realize that the deadline for filing has passed. As a result, they have to embark on costly redesigns to get their patents approved.
Dates Matter
When it comes to IP, who created what and when is crucial. Businesses and startups need to be able to prove that they were first to market with an idea or content. Keeping a record of dates of when you published music, images, videos or anything else can be a great benefit. This is for two main reasons. The first is that it helps prevent accusations of IP infringement by others. If you can show that you were first to develop an idea, the opposition case is considerably weakened. The second is that it helps you to assert your IP rights. Other companies or individuals may occasionally steal your intellectual property and use it for their own benefit. To prevent this, things like court reporting and keeping records are vital.
Use Trade-Secrets
The number of patents being granted today is skyrocketing, mainly thanks, patent trolling. But patents aren't the only way to protect your ideas. For centuries, businesses have been using trade secrets to keep their ideas safe. And they're still being used today. For instance, how does Coca-Cola achieve its distinct taste? That's a trade secret.
Be careful who you share your trade secrets with if you want to thrive.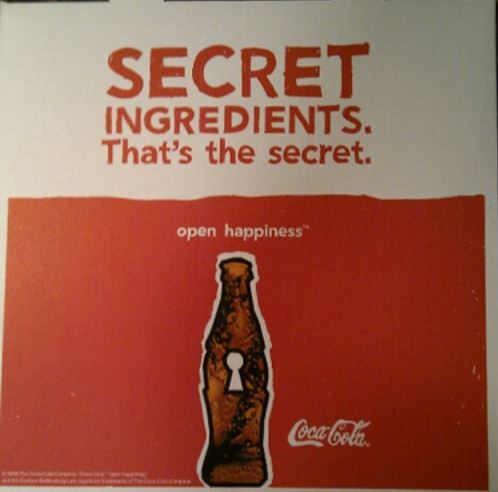 This article was provided by ellie jo
Startups: What You Don't Know About Intellectual Property Could Kill You