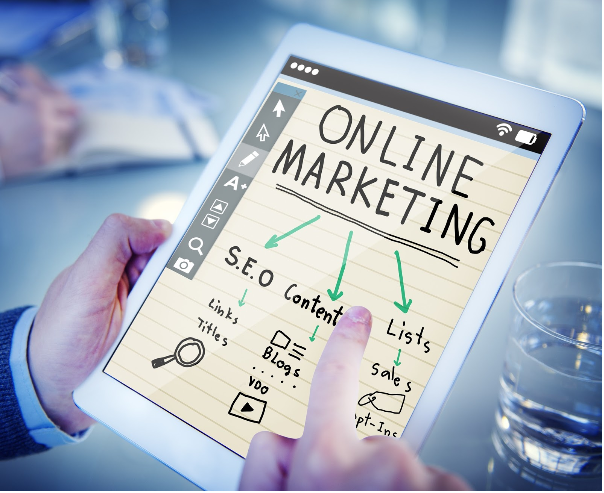 When looking for a service, almost everyone does their research online nowadays. Marketing on the web is becoming more important and more complex. With masses of businesses all fighting for a global audience, it can be difficult to stand out from the crowd and get heard. Staying ahead of the curve and embracing the most modern forms of online marketing is a great way to separate yourself and make your business superior. Here are some up-to-the-minute strategies that you can try out.
Embrace social media
Whatever your business may be, it needs to be on social media. Creating a business page on Facebook and a Twitter business account will create more online presence –  a website is not enough. You can run ads on these sites to reach out to potential clients either globally or in your area. You can also use social media to post updates – new services you're offering, new deals and work with previous clients – all of which will be seen by your followers, keeping them in the loop every time they open social media instead of having to wonder over to your website. You can also open a LinkedIn account to network with other businesses.
Do a course in data science
Data science is the new frontier of online marketing and research. With so much data on the internet, how do extract the right data for your company as efficiently as possible? Knowing a little about data science may be able to help you boost your business by mathematically observing the trends of other online businesses within your area of expertise. Many companies such as Simpilearn can offer courses (read here for details about Simpilearn).
Encourage reviews
Reviews are impossible to get away from, especially being online. Most people consult Trip Advisor for days out and read Amazon reviews when buying products. Google's review system has now made it possible to review any business listed on their search engine. Encouraging happy clients to leave positive reviews will help to better your reputation and gain people's trust. Do what you can to outweigh negative reviews (sadly more people are likely to leave a bad review than a good one).
Try vlogging
Many use Youtube as a learning tool and there are many online seminars and tutorials from businessmen that could improve your reputation. You can also use Youtube as a fun promotional tool. Not every company can afford a TV advert, but with video-sharing websites everyone had the opportunity.
Cross-promote
Cross promotion is when you advertise another business's product and in exchange they advertise yours. This is a great way to spread your audience and you can do it by either posting on social media, writing a blog post, advertising on your website or sponsoring in a vlog. You will hopefully get some of their audience and they will get some of yours. It's best done with services that are similar to your own (a marketing agency might team up with a graphic design agency and a personal trainer might team up with a gym).
5 Strategies To Improve Online Marketing