Technology is constantly changing, morphing and improving. With the advent of technology comes various ways by which to improve your business. Keeping up with all the innovation can be quite tough, but it is certainly worth it if it can in some way help support and expand your business, and make life easier for yourself and your employees. The advent of the cloud and cloud based computing has multiple ways to improve your business. You can see some of them here.
Better For On The Go Businesspersons
If you or your employees are on the go, flying around the country or visiting clients, cloud based computing can be a huge step in the right direction for you. No longer will you need to carry around an irksome USB drive or data storage device, instead all of the business files, contacts and software can be accessed through the cloud. By linking laptops or computers to certain software, you can access key company documents from anywhere on earth that has access to the internet. All you need is the password.
Save On Space
You no longer need huge servers that take up space. Servers are used so that multiple networked computers can all access the same files that are stored there. The same applies to email and key business software. The cloud can help your business do all this without having a dedicated server room You can no use it for something else, an extra workstation or storage room perhaps. The cloud can be used for a variety of things, you can find the perfect cloud to fit your business model at http://www.browsethecloud.com/find-a-solution.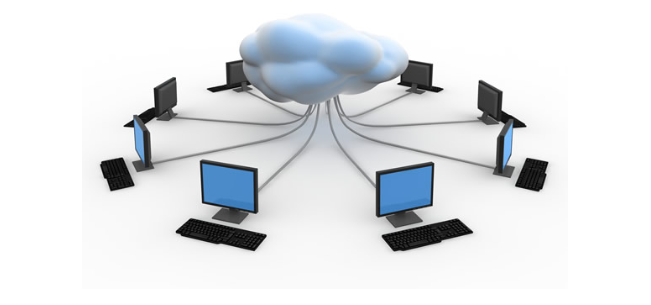 Save On Money
Now you no longer need to maintain your server. Having someone on staff who maintains a server can be extremely expensive, just so can having to outsource your IT management to an external company or person. With the cloud you no longer need to perform maintenance checks and diagnostics. It's also cheaper as you don't need to purchase more servers as your business grows. You can just add to what's already in the cloud. You also don't need to update your server equipment when it becomes obsolete, which can usually be quite expensive. The cloud is completely scaleable to the needs of your company.
Secure
Many people incorrectly assume that cloud based computing can be insecure. Afterall, your key data is stored on the internet and not on your own premises. However, cloud based security is better than traditional IT security. If you get hacked or attacked then your content is safe on the cloud. You're also safe in case of natural disaster such as flooding and fire. Because it's all stored online you'll be fine. The biggest issue is with the people who have access to your date on the other side of the cloud, but they're usually very professional especially if you choose a reputable firm. The cloud can help propel your business to the place you want it to be.
How The Cloud Can Help Your Business