So, you have a business idea and you're ready to take the leap and set your own business. The problem is, you don't know where to start. Many people have been in the same position as you and gone on to run successful, money-making businesses. The key to creating a successful business is not to rush. Take your time and gather as much knowledge as you can so you give your business the best start. Here's how to do it.

Create a Business Plan
A business plan is basically putting all of your ideas together and presenting it in an attractive way. It isn't just about impressing anyone that views it. It's about ensuring people you've thought things through. How much will your business cost to set-up? What do you expect your losses and returns to be in the first year/five years? It's vital to have a business plan if you're seeking investment from business lenders.
Have a Clear Budget
Before you dive into the business world head-first, be clear on how much you want to spend. It's wise to keep your costs as low as possible but there may be things that crop up that you aren't prepared for. Know how much you can afford to spend before you get going, otherwise you run the risk of failing in your first twelve months. Don't go into a business thinking you won't make anything in the first year. If you go in thinking that, you certainly won't make anything in the first year. Give yourself a three-month period as your learning curve, then go for gold.
Make it Legal
Before you start trading, you have to register your business. You also have to make sure you're making the right tax contributions to the government for as long as you're in business. Depending on how big your business is, you may want to invest in an accountant to make sure your money is being handled in the correct way. You will have to pay a fee for an accountant, but it can save you a lot of headaches.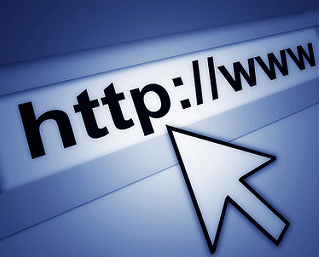 Get Online
If you're thinking about surviving in business without an online presence, don't! There are so many ways you can use the internet to benefit your business and your take home pay. Firstly, set-up some social media accounts and get your ideas and products out there. You can start by adding family and friends to your account and asking them to share your products and ideas with other people. Soon you'll start to build up a community of people you know are interested in purchasing from you. Test out your ideas and ask for feedback.
Secondly, once you've gathered enough people on social media, get yourself a professional looking website. You can do this through hosts like wizzhosting.co.uk who provide reliable VPS servers. You may even want to set up an e-commerce website where customers can buy your products online. When you're confident that your business is running smoothly, you may want to look into SEO. It's a great way of attracting new business via search engines. For example, if you're a florist in North England and someone types in 'florist in North England' into Google, your business will rank in the results.
Test New Products
Before you go investing in bulk loads of that new product, you may want to test it out first. Do your customers like it? Would they recommend it to others? The best way to get people to test a new product is to offer a discount. Perhaps 10% off for the first five customers, providing they give you a review. It's always wise to find out what you're selling before you run away with your day dreams. It may cost you more than you make.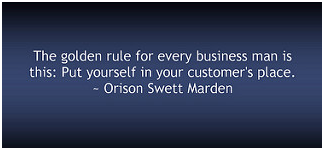 Keeping Clients
It's all well and good getting people interested in something that's new, but if you want your business to last, you have to keep people coming. That doesn't necessarily mean advertising to potential clients, it also means keeping current clients keen. For example, you could offer your clients a loyalty card. A loyalty card is a system where your clients get points or stamps for every purchase and a reward when they reach a certain point. A local hairdresser may offer a loyalty card to customers who can get a free blow dry after five stamps.
Business is always risky but it's certainly worth it, if you do it right. Remember to provide a quality service, treat your customers well and manage your money well – you'll be on a roll in no time.
Simple Steps to Start a Business