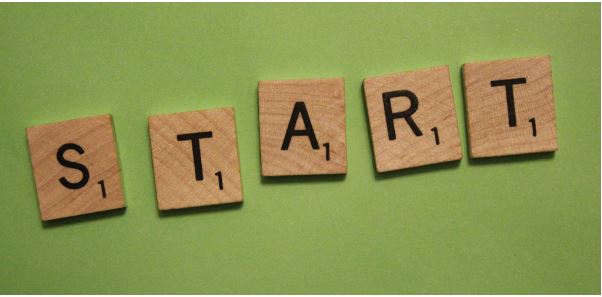 Starting your own business is easier than ever in the twenty first century. Becoming self-employed gives you the freedom to set your own hours, avoid the niggling issues that come with office politics, and do something you are genuinely passionate about. However, successful start-ups on not built on great ideas and a desire to succeed alone – although these are both essential pre-requisites. Here's what to do to make sure that your new business soars from the very first day of operation…
    Write a business plan
Unless you have pots of cash lying around to get your company started, you are going to have to acquire investment. A business plan clearly sets out what you want to achieve, how you intend to put your plans into action, and allows you to demonstrate the likely costs of supplies and equipment. Your plan should also incorporate details on how and when you expect to break even, and when the company should start making a profit. If you have any doubts about writing your business plan, it's worth getting professional advice. The funding for your start-up depends on a great business plan, so it's worth spending time getting it right.
    Get registered
Register your start-up as a private company, and find yourself a good accountant to take care of the books and make sure that all your taxes are taken care of. This will save a lot of headaches later on.
    Get online
Regardless of what you are selling, a great website is essential. Consult with experts to find the best web solutions for your business, and consider incorporating a blog to drive traffic and increase your potential customer base. Your website is as important as your premises, so take your time to get it right.
    Decide how you are going to promote your business
It doesn't matter how good your product or service is if would-be customers don't know about it. Consult with TopSpot SEM Online Marketing Services to find out the best ways to get your name out there, and to establish a viable brand that will keep your clients coming back for more.
    Keep a tight rein on finances
Many new startups fail within the first year because of problems with cash flow. Keep a record of absolutely everything, and never spend more than your budget allows. For more advice on how to avoid a financial crash when you've just opened your doors, read this article.
Setting up on your own is terrifying and thrilling in equal measure, and it is peppered with risks. However, no one ever became rich and successful by working for someone else – so if you want to achieve your true potential, a start-up is the only way to go. For more inspiration, read this piece about how to be super successful. This is your chance to do something you really love, and potentially make a mint at the same time – so make the most of every second and plan, plan and then plan some more!
How To Soar From Day One Of Your New Business